Welcome to CaysArt, Fine Art by Sally Cays, Galleries of Realistic Watercolor Paintings, Prints, Workshops, Online Art Lessons,
Check out the announcements below for NEW stuff
WATERCOLOR AND ACRYLIC PAINTINGS AND PRINTS
---
Acrylic Paintings
---
Huntress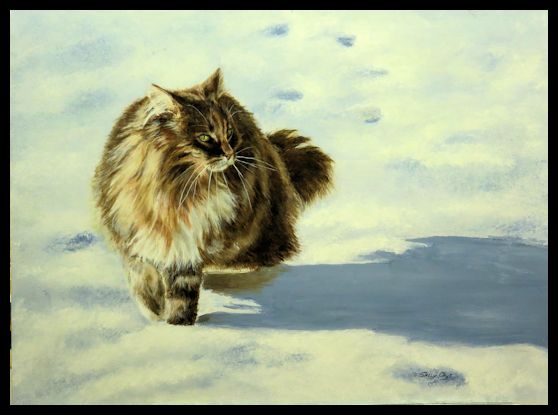 This is a portrait of my cat, Dusty, walking in the snow. Just the look on her face made me think of a predator, which she definitely is. She presents us with her prey, frequently partially eaten. I prefer that she eats these creatures outside, but I'm glad she's such a great rat catcher. Not so happy about her hunting the little song birds.
---
Polecat Hat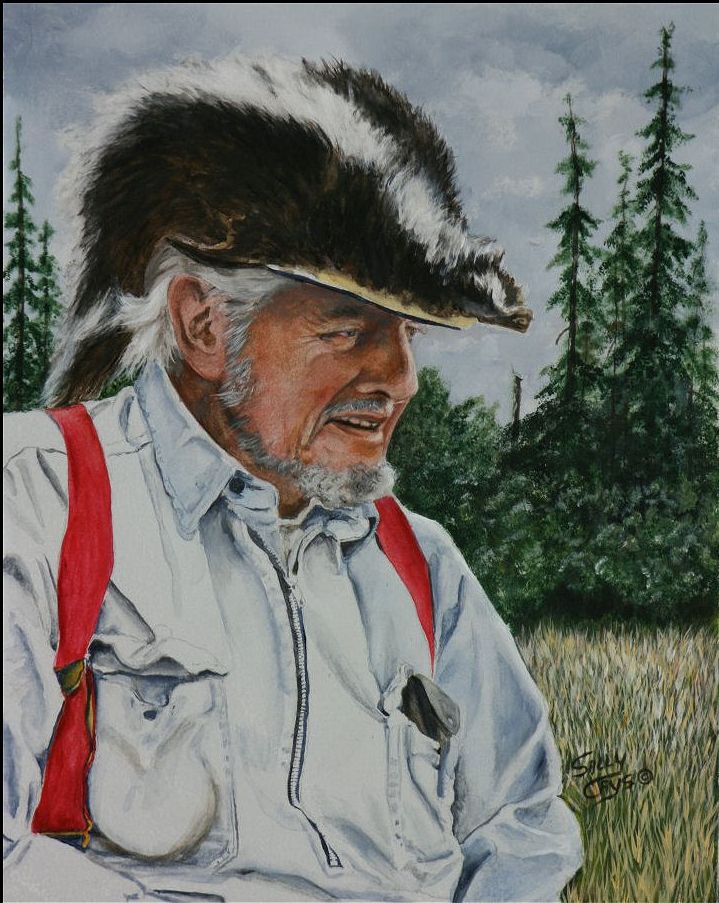 This gentleman's portrait was a commission that was a gift for him. He insisted that the hat was not a skunk skin, but a polecat skin since there were two white stripes rather than just one. Well, since he's one of the old timers here on the peninsula, and I'm just a city girl originally, I decided to believe him. So that's why the title of the piece is "Polecat Hat" rather than "Skunk Skin Cap"
---
Finn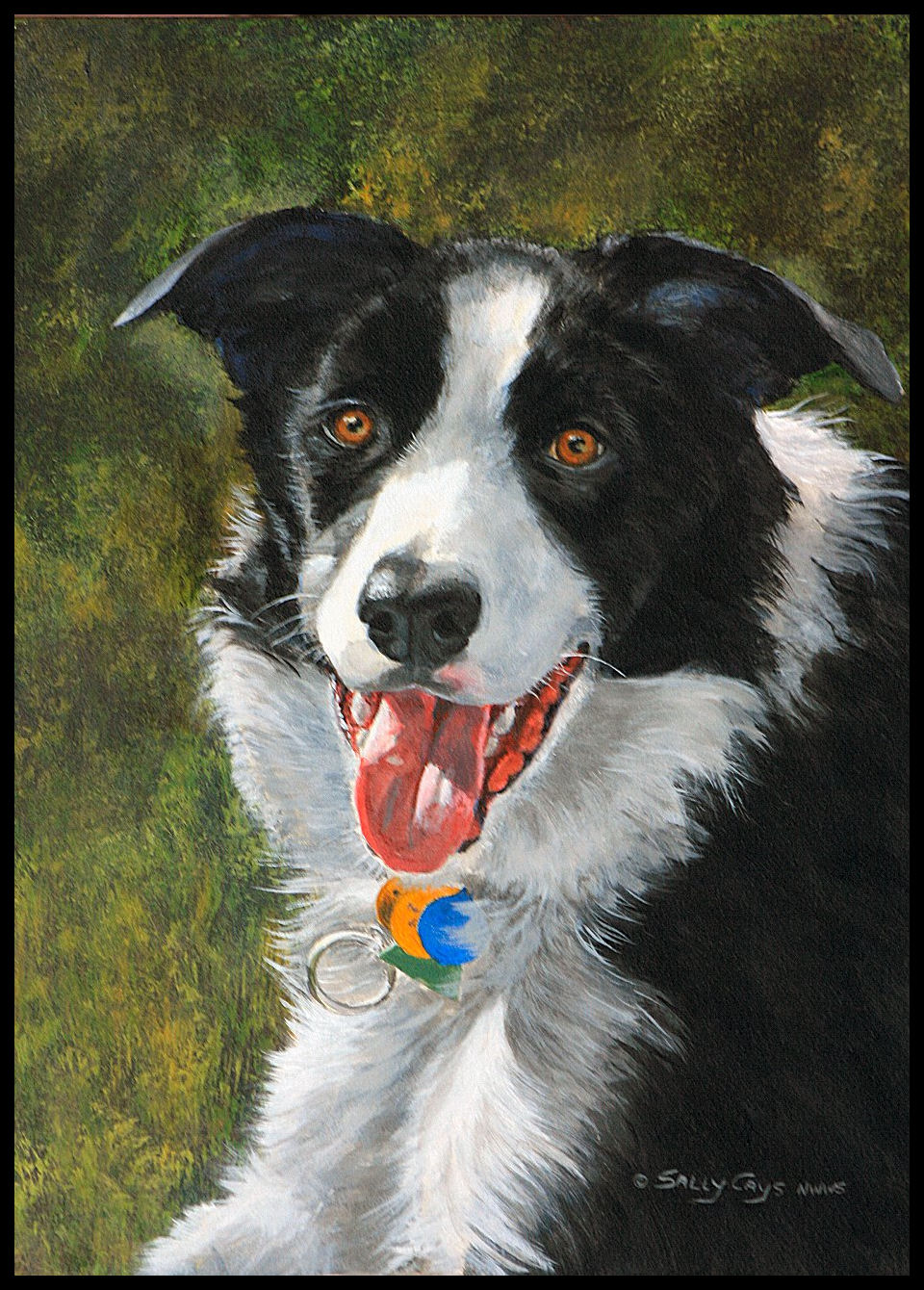 Finn is a marvelous border collie I was commissioned to paint. His portrait is the first totally acryllic portrait of an animal I've done, and I'm really pleased with the result. I think I captured the personality of this happy, active dog quite well, and the owners were delighted when it was delivered.
---
Watercolor Painting
Yellow Rhody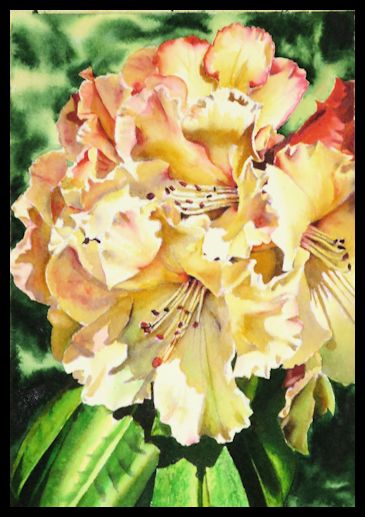 I painted this for an advanced workshop I gave in July, 2015. The reason it was an advanced workshop is that with a painting this complex I need to have the students transfer the image to watercolor paper, then stretch the paper at home and bring it to the class all ready to start painting. Only those who have taken my workshops before know how I want this done, therefore "advanced" class.
---
Email me - - or 'phone: 360-460-4728
[Home] [Originals] [12 Step Recovery] [Florals] [Still Lifes] [Portraits] [Dogs] [Birds]
Website Designed and Copyrighted by Sally Cays, 1998. All rights reserved.
All Artwork on this site is copyrighted by the Artist. Reproduction or distribution in any form of
the artwork presented here without the prior written consent of the artist is strictly prohibited.